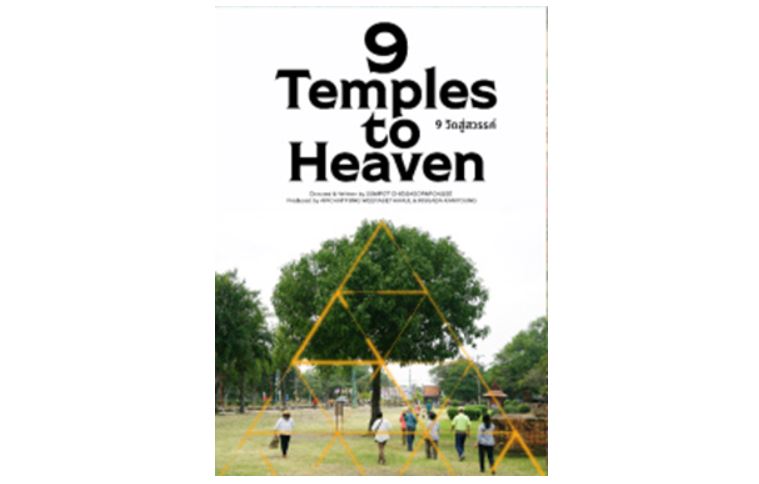 The Script Development Project for a Feature Film "9 temples to heaven" is a project by Mr. Sompot Chidgasornpongse who received 2018 fund from Thai Media Fund. It is one of 33 shortlisted projects for the Hong Kong – Asia Film Financing Forum (HAF) which was supposed to be held during 25 – 27 March 2020 in Hong Kong.
The Hong Kong International Film Festival Society has announced the postponement of the 18th Hong Kong – Asia Film Financing Forum (HAF18) in response to the recent novel coronavirus (COVID-19) outbreak.
HAF director Jacob WONG said plan is on track to hold HAF 18 during 24th Hong Kong International FIlm and TV Market (FILMART), which the Hong Kong Trade Development Council has just postponed to 26 – 28 August 2020.
The selected projects include leading Asian filmmakers such as Apichatpong Weerasethakul from Thailand, Giddens Ko from Taiwan, Naoko Ogigami from Japan and Yeo Siew Hua from Singapore.
The Hong Kong – Asia Film Financing Forum (HAF) is the award for the leading film producer in Asia. The HAF brings Asian filmmakers with upcoming film projects to Hong Kong for co-production ventures with top film financiers, producers, bankers, distributors and buyers. Attracting more than 1,000 filmmakers and financiers from at least 35 countries and regions, around 25 to 30 projects are selected annually to participate in the three-day event.
Review
This draft script will reflect the dimension of change and exchange of beliefs among people of different ages. Through the story line that tells a family of 9 members traveling together in a van from Bangkok in order to make merit to 9 temples in the central region.
The whole story begins in the evening of one day, and the whole next day, the family will make merit to nine (9) temples from dawn until dusk when returning to Bangkok.
With the goal of having the story line, it leads the audience to explore relationship, idea, attitude, hope, happiness, suffering, and perspective of life and spirit of the family that differs according to gender, age and role in each family with a relaxing atmosphere and hidden humor but still full of deeply complex social aspects.For information about HAF18, please visit the official website www.haf.org.hk