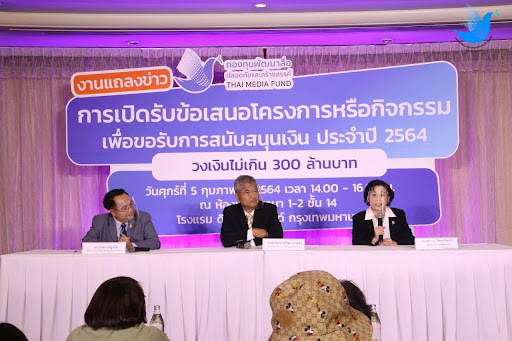 On Friday 5 February 2021, the Thai Media Fund (TMF) held a press conference on "An opening for proposals, projects or activities of Annual Grant 2021" at the Emerald Hotel, Bangkok, Thailand. On this occasion, it was an honor that H.E. Mr. Itthiphol Kunplome, Minister of Culture of the Kingdom of Thailand, Vice Chairman of the Committee of the Thai Media Fund, delivered his opening remarks.
"Thai Media Fund has been offering grants to promote the development of safe and creative media since 2017, with 2021 marking its fifth year. There are 3 types of grants:
 Open Grant is opened for all segments including private sector for both existing and new producers, in the 4 target groups. The grant applicants are free to use their creativity as there are no restrictions on the presentation media and content.

Strategic Grant requires that the recipient must focus and contribute to media content development. It consists of 5 issues for small projects, 4 issues for medium projects and one issue for a large project. This is the media production strategy that TMF wants to happen.

Collaborative Grant is the funding that "TMF kindly requests our networks to work with TMF", said H.E. Mr. Kunplome.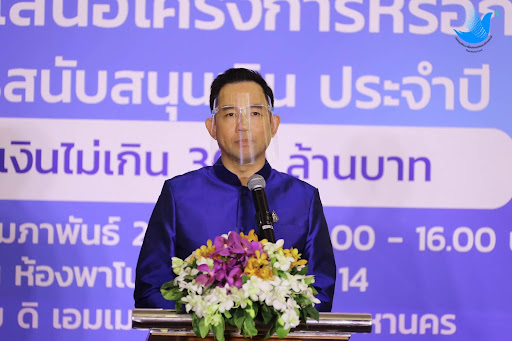 Mrs. Yupha Taveewattanakitborvon, Permanent Secretary for Culture and Executives of the Thai Media Fund, also attended this press conference.
In 2021, TMF allocates the following funding amount to each grant:
Open Grant: THB 90 million

Strategic Grant: THB 180 million

Collaborative Grant: THB 30 million
Application period is during 20 January to 19 February 2021 at 16.30 (GMT+7).
For those who are interested in submitting the project please visit:   www.thaimediafund.or.th