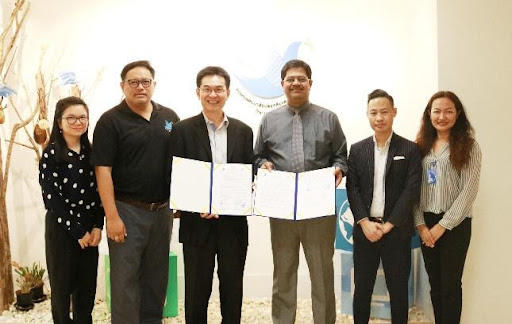 Mr. Wasan Paileeklee, CEO of Thai Media Fund (TMF), and Dr. James Gomez, Regional Director of Asia Centre have signed the Memorandum Of Cooperation between TMF and Asia Centre on 1st November 2019 at the Thai Media Fund Office, Bangkok. The objective of the cooperation is to develop media network and create a good media ecosystem in Thailand.
TMF and Asia Centre will collaborate in promoting Media Information and Digital Literacy (MIDL) and doing research or organizing the seminar to disseminate knowledge on disinformation such as fake news and hate speech, etc. in Thai society.
During 8 – 10 July 2020, TMF and Asia Centre will co-host an "International Conference on Hate Speech in Asia: Challenges and Solutions" at the Faculty of Law, Thammasat University, Tha Prachun Campus, Bangkok.
Click here for more information:  https://asiacentre.org/event/hate-speech-in-asia-challenges-and-solutions/