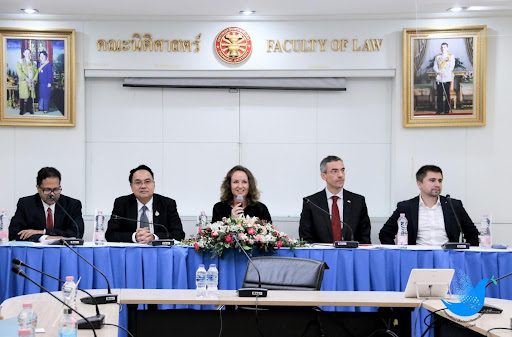 7th October 2020, Thai Media Fund (TMF) together with Asia Centre, Faculty of Law, Thammasat University, Friedrich Naumann Foundation for Freedom, and Embassy of Switzerland Bangkok co- organize the "5th International Conference Hate Speech in Asia: Challenges and Solutions" at the Faculty of Law, Thammasat University, Tha Prachan Campus.
Dr. Dhanakorn Srisooksai, Thai Media Fund's CEO, gave a welcome remark. He mentioned that Thai Media Fund's objective is to promote and support the development of safe and creative media. TMF is also promoting and supporting people especially children, youths and families having skills in media literacy, to monitor unsafe and uncreative media, and to be able to use media for development of themselves, community, and society.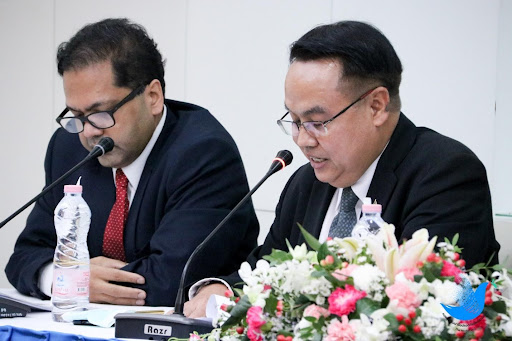 TMF has actively engaged with all stakeholders, both domestic and foreign to seek evidence-based expertise and best practices, to build partnership with collaborative networks ranging from academics, media practitioners, and civil society organizations in developing long-term solutions to the hate speech problems.
Concerning this conference, Thai Media Fund is fully backing the event by collaborating with Asia Centre to publish baseline study, "Hate Speech in Southeast Asia: New Forms, Old Rules", organize 3 webinars to disseminate key findings from the report and a partner for this "International Conference on Hate Speech in Asia".
Through these activities Thai Media Fund hopes to build a platform and strengthen regional networks on Media Information and Digital Literacy (MIDL), learn and exchange knowledge on MIDL to each other in order to address and mitigate the hate speech in the society.
Dr. Srisooksai also stressed that next year in 2021, it will be "NO HATE SPEECH YEAR" for Thai Media Fund which will be the principle for TMF staffs.
The 5th International Conference Hate Speech in Asia: Challenges and Solutions is holding during 7th – 9th October 2020 at Faculty of Law, Thammasat University and Asia Centre (8-9 October2020). For more information, please visit https://asiacentre.org/event/hate-speech-in-asia-challenges-and-solutions/.