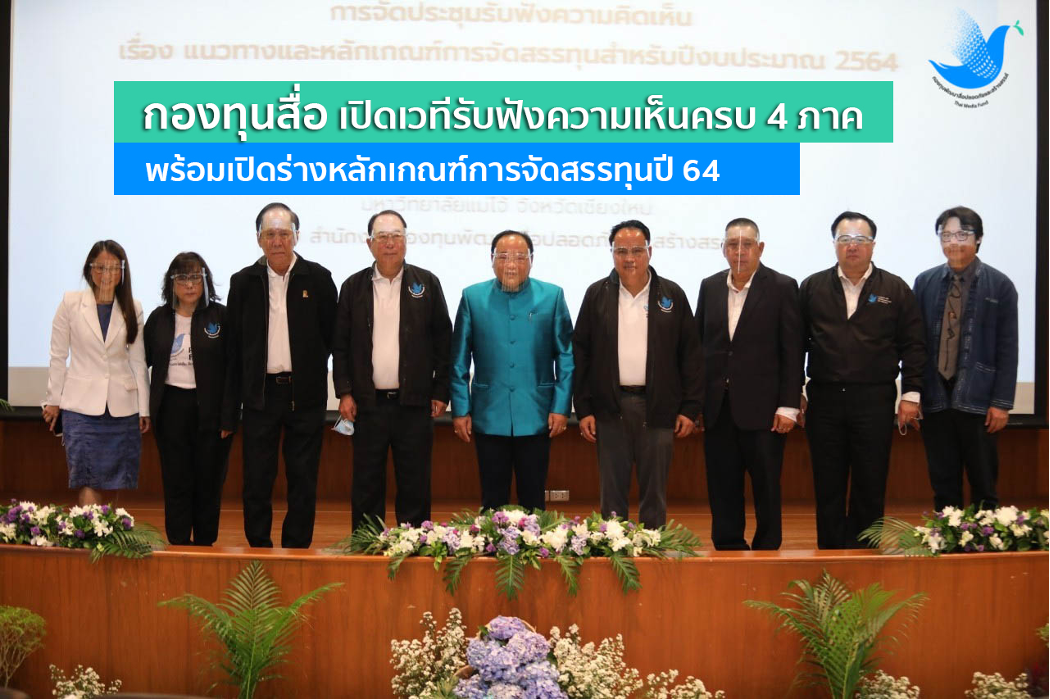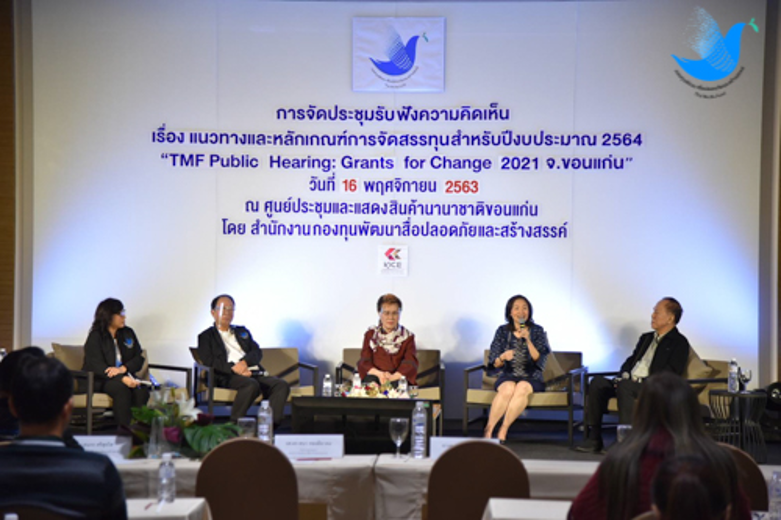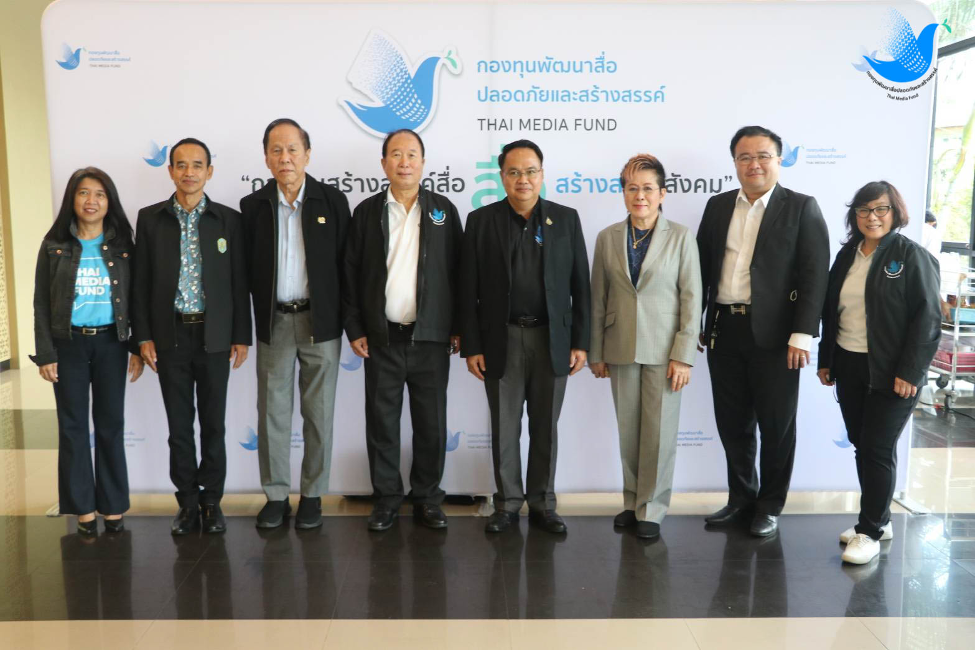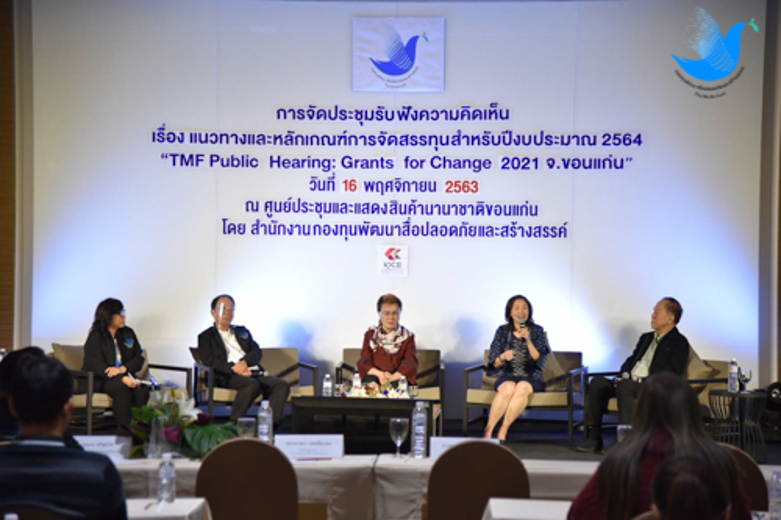 The Thai Media Fund has held the "TMF Public Hearing: Grants for Change 2021" in 4 different regions of Thailand as follows:
Central: 12 October 2020 at Centara Grand at Central Plaza Ladproa Bangkok
North-East: 16 November 2020 at Khonkaen International Convention and Exhibition Center (KICE), Khon Kaen  
South: 4 Dec 2020: Bunjongburi Hotel, Surat Thani 
North: 18 Dec 2020: Mae Joe University, Chiang Mai   
The purpose of the event is to set the guideline and principle for our next year fund, Annual Grant in 2021. 
Since there were a lot of feedbacks from the applicants of the Annual Grant Year 2020, TMF would like to offer the opportunities to the public and stakeholders to share their opinions and experiences. This is to collect their advices which will be the benefit of our criteria for Annual fund year 2021.